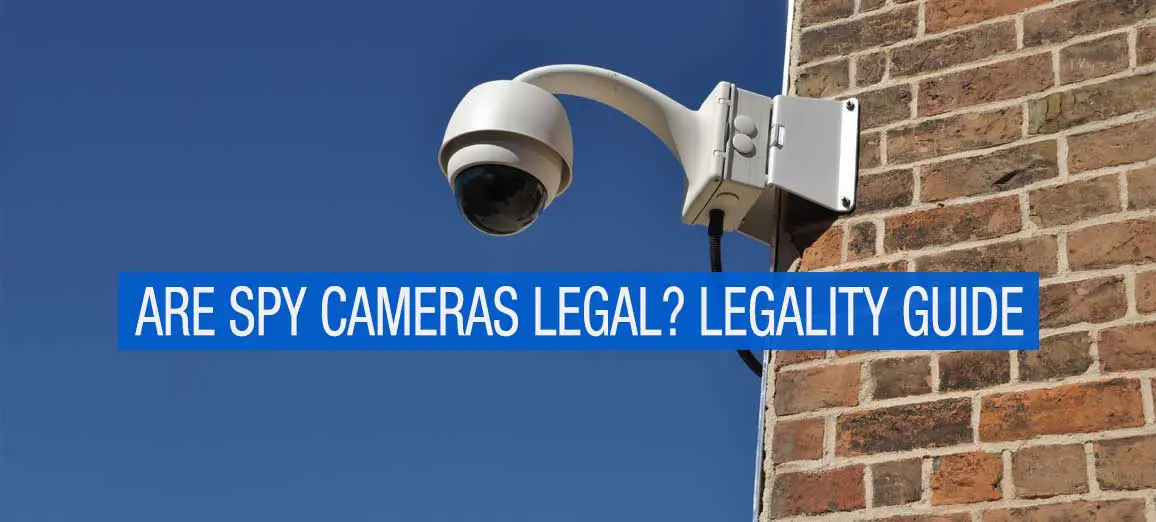 While the vast majority of human beings might be trying to figure out a way for them and their family to either survive or prosper, the truth is those surveillance cameras are necessary in modern times. While there might be some that disagree, we all know and read about specific incidents that might shock us, where there is a lone gunman who carries out a violent shooting, or the kidnapping of a child, that makes us realize that the world does require specific tools to find and arrest individuals who are out to harm society.
We all expect a certain amount of privacy in various situations (one example is a bathroom), the truth is that there are laws about surveillance cameras that must always be taken into account. However, different states have different ideas on how and where it should be designated that an area is under surveillance. For example, there is the infamous surveillance camera sign law California – which is a "two-party consent" state.
This means that cameras meant to protect your home are fine, but that the microphone picking up certain aspects of their conversation might not be since there is an expectation that the conversations be private. This often creates complex situations where an individual can claim that their privacy has been violated. One example might be a nanny cam placed in a bathroom…another example might be an Uber recording their passenger through a dash cam.
There are grey areas that are involved when we are talking about surveillance camera sign law California, and there are many different outcomes that can occur. CounselOne has a tremendous amount of experience and knowledge in this area and can help you manage your expectations concerning a legal case.
Class Action Attorneys Los Angeles:
Even those who aren't well-rehearsed in the legal field understand that class action lawsuits can be a tremendous undertaking, which is why you want to make sure that you are hiring the best possible class action attorneys Los Angeles that you can afford. The last thing that anyone wants is to have a valid claim that doesn't produce a settlement because you hired someone who is either incompetent, incapable, or simply apathetic to the outcome.
That's why CounselOne should be at the top of your lists when it comes to class action attorneys Los Angeles. We are a trusted law firm that does everything that we can for our clients and works to make sure that justice is served and that compensation is provided.
Whether the wrongdoer is an individual or company, class action lawsuits are sometimes the best way for certain organizations or people to get exposed, and to prevent them from harming many other people with their schemes, whether it's a financial scam, a Ponzi scheme, or a company that is affecting the physical health of its consumers.
CounselOne has the experience and abilities to make sure that we are the class action attorneys Los Angeles that will work for you tirelessly and make sure that you get the settlement that you deserve. Contact us today for more information!
Click Here to See CounselOne's Current Investigations