Publicdata.com Background Checks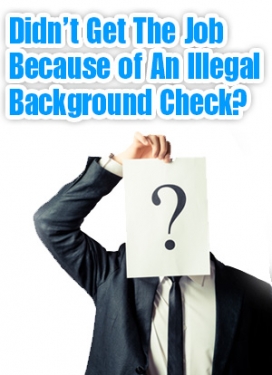 More than ever, companies are running background checks on job applicants and employees. These companies are often reluctant to hire individuals with criminal records. Because obtaining a background report from a recognized source can be expensive, many companies are turning to people search websites to learn about their applicants. These websites charge employers little or nothing to obtain background reports on their applicants. But the information on these websites is often inaccurate, old, or completely irrelevant.
PublicData.com operates a people search website that provides a wealth of information for literally cents on the dollar. PublicData.com sells this information to employers throughout the country.
Why Consumers and Employees Choose Us
We Give Individualized Attention To All Of Our Clients

We Are An Experienced Law Firm With 7 Figure Recoveries

We Focus On Consumer & Employment Law To Protect You
About Our Consumer Protection
& Employment Law Firm