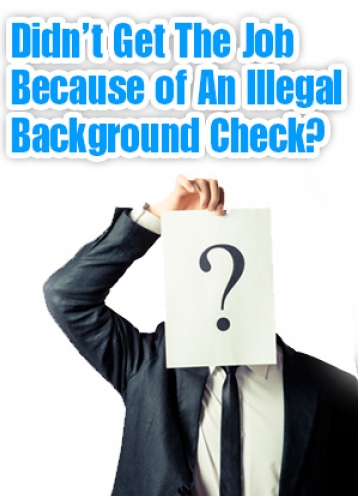 Nowadays Your Information Is Everywhere
CSL Plasma, one of the world's largest collectors of human plasma, has come under scrutiny for wrongly using background checks to screen job applicants. Some applicants may have been denied employment without having the chance to see their background reports and correct any inaccuracies. This practice is believed to have the largest effect on applicants with criminal records who are denied employment without an individualized assessment of their qualifications.
Federal law requires prospective employers to provide all job applicants with a clear disclosure in writing of their intent to obtain a background report. Employers have to get your authorization before they obtain a background report. Background checks often include false information that can frustrate your employment prospects, and the law gives you a chance to correct it. It is not uncommon for a background report to erroneously include information—even criminal offenses—about a different person. Consequently, employers must give you notice of their intent not to hire you because of information contained in your background report. You are entitled to a copy of your report at no charge BEFORE the employer denies your application for employment. In certain circumstances, you may be entitled to statutory damages if an employer fails to comply with the law relating to background checks.
Class action attorneys are investigating CSL Plasma's background check practices. If you've applied at CSL Plasma or CSL Behring or have relevant information, we'd like to hear from you.
Why Consumers Choose Us
We Give Individualized Attention To All Of Our Clients

We Are An Experienced Law Firm With 7 Figure Recoveries

We Focus On Consumer & Employment Law To Protect You
About Our Consumer Protection
& Employment Law Firm